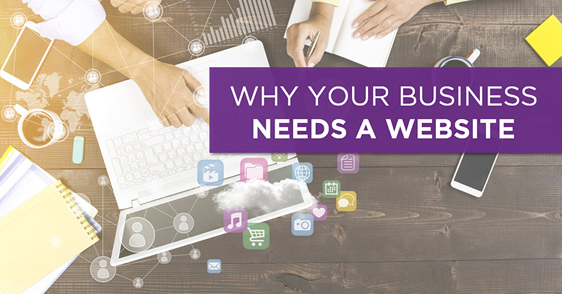 A website for a business is an absolute must, as customers will often research via the internet and find your company in this way. Whether you are starting a new business and need a website, or you believe it is now time to launch a site for your current business, there are a few things you need to consider before approaching a website design firm like ITSys. Here are a few questions to ask yourself so that you can provide us with all of the important information, allowing us to design and development the exact website you want.
What do you want from your website?
Start by considering what the core aim of the website is for your business. Is it going to be a basic site that will simply inform clients of your existence and what your brand can do for them, or will it need to be more advanced in terms of functionality?
Are you hoping to sell directly from the website? Do you want an online ordering system or perhaps a secure online shop where purchases can be made and added to an online basket? You may even want an area that is secured for certain members or customers to login to. Take all of this into consideration as it is the first thing you will need to decide.
How many pages will you need?
The objective of your site will help you to decide exactly how many pages you will need for your website. A basic site consists of around four or five pages, with a home page, services and/or products page, an about us page and contacts.
You should think about whether this is enough for your website, or if you want multiple pages to showcase a product range or a number of services. Remember that your initial website can be upgraded and expanded upon, so it is not the end of the world if you begin with something basic, but it is worth considering your short and long-term goals when making this decision and planning for your business.
What are your website design priorities?
Your website is your online shop window, providing a first impression to anyone who visits your brand online. The visual aspects of your website are therefore important, as this showcases your brand and the online visuals that you wish your clients to associate with your company.
If your brand has a specific logo, style and colour scheme, those visual aspects will be used to express your brand accurately, prominently and beautifully.
ITSys creates your website exactly the way you want it. We pride ourselves on providing a personalised service, and we are dedicated to truly understanding your business in order to leverage our expertise and skillset to help you accomplish your specific business objectives.
We will ensure that your website design meets all of your business requirements, setting you apart from your competitors.